Mountain biking tours in Niseko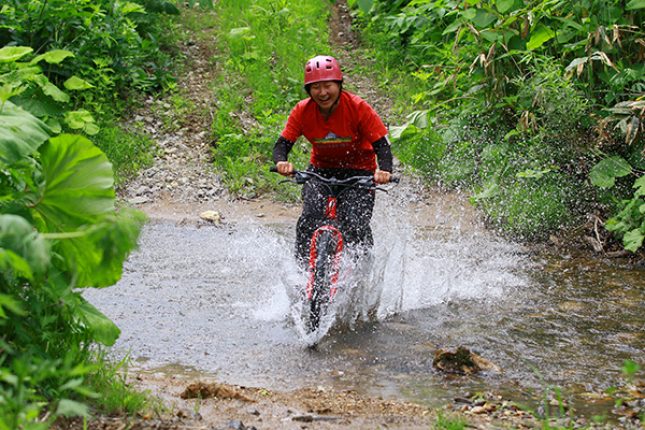 The NAC mountain biking tours takes you to the scenic views of the mountainside where you'll experience single track riverside biking, log hopping and some creek crossing action!
We have a huge collection of mountain bikes of different sizes and colors.
We also offer private tours for those who are looking for a premium and more personalized mountain biking experience.
Duration
June 1 – October 31, 2023
Price
¥6,800
Age
13 yrs +
Schedule
9:30-
13:30-
Time
3.5 hours
Extra Option
Option 1
An original legendary burger set, catered at jojo's cafe on the 2F of our center, served before/after the tour. -1,300 JPY
Option 2
BBQ set, BBQ stand placed to the NAC terrace in a serene environment, served before/after the tour. -3000 JPY