Challenge the summer rafting course steering your ducky.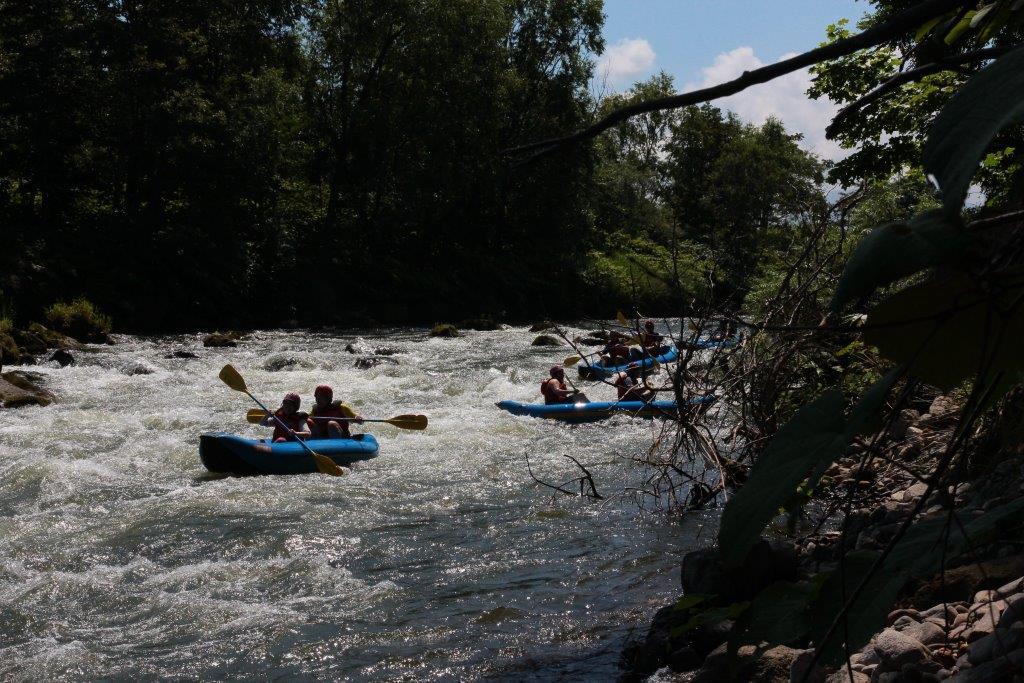 Duckies are inflatable kayaks good for singles or tandems where you get to steer and paddle.
The NAC guides will give you in depth instructions you on how to paddle your own ducky. As we make our way down the river, you get to choose where you want to go and which waves you want to go through. Of course, our guides will be supporting you from their own duckies, so do not worry if you are a first timer. These duckies are very stable but they can go upside down just like an ordinary kayak.
There are tandems for those who would like to go with a partner, as well as single duckies for an ultimate river challenge. The ducky tour goes down the same course as the rafting tour so you can split your groups between these two river adventures.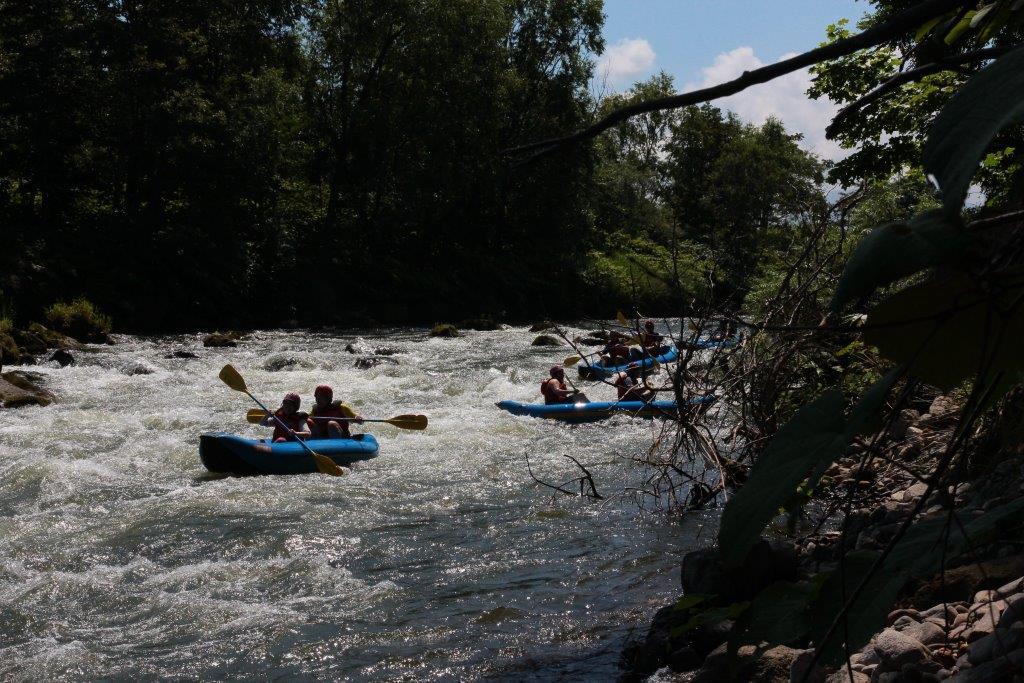 Duration
June 1 – November 5, 2023
Price
¥6,800
Age
13 yrs +
Schedule
9:30-
13:30-
Time
3.5 hours
Extra Option
Option 1
An original legendary burger set, catered at jojo's cafe on the 2F of our center, served before/after the tour. -1,300 JPY
Option 2
BBQ set, BBQ stand placed to the NAC terrace in a serene environment, served before/after the tour. -3000 JPY