The biggest climbing gym in all of Hokkaido is brought to you by NAC.
Covering a whopping 1200sqm inside IIAS shopping centre, all routes are 10 metres high with 67 top ropes and hundreds of routes for all difficulty levels. We also created two bouldering areas for those who prefer to climb on their own.
Regardless of your experience and skills, we've got you covered. Our staff are very approachable and they will help you get the perfect harness and climbing shoes to wear. They will teach you the best and most fun way to climb with your partner. We also offer lessons for kids and beginner climbers, both individually and as a group.
For advanced climbers, there are plenty of overhanging routes and a host of lead courses so bring your own rope.
After all that exercise, you can head to JoJo's Cafe to relax and talk about the next course you can take. Or you can just simply talk about which pastries you want to try out to keep your energy flowing. Cake? Cookies? Brownies? Try them all! You can also finish off your day with our homemade protein recovery smoothies.
IĪas Shopping Centre A Town is just a minute walk from Higashi-Sapporo (東札幌) station on the Tōzai subway line (東西線).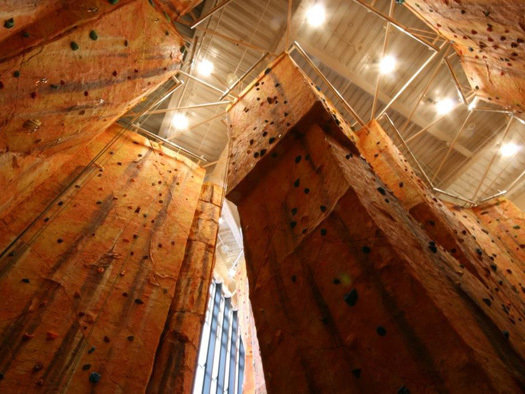 IIAS Shopping Centre A Town 1st Floor
Tel: 011-812-7979
Weekdays: 10:00 am – 10:00pm
Weekends: 10:00 am – 8:00pm
All Day Rope Climbing:
Student: 1350 yen
Adult: 1950 yen
All Day Bouldering:
Student: 1200 yen
Adult: 1500 yen
Parent/Child:
2800 yen plus 700 yen for extra child
Any child over 1 metre to 6th grade.
Rental:
Shoes, Harness & Chalk 1050 yen
Access