Huge Adventure Park with over 130 elements!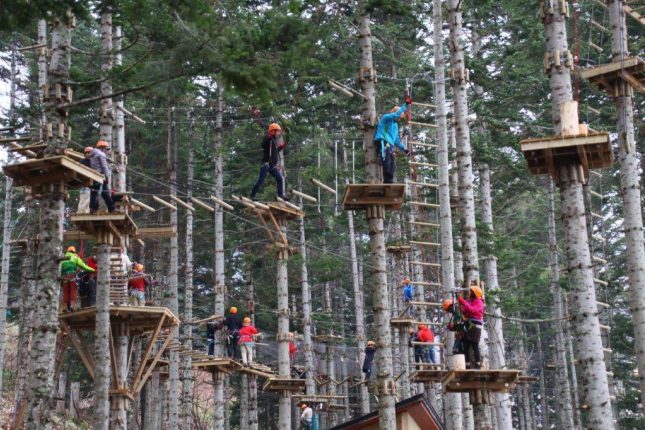 Open all year round!!!
Imagine more than 2 acres of an adventure park right in the heart of Niseko… Now imagine that there are courses about 5-13m height moving from tree to tree, 6 different difficulty levels, over 130 different challenges or "elements", 120 people capacity, and a beautiful scenic view that will make you feel one with nature. How long do you think it will take you to finish all the courses? There's only one way to find out! You and your group are sure to enjoy this park perfect for children of all ages!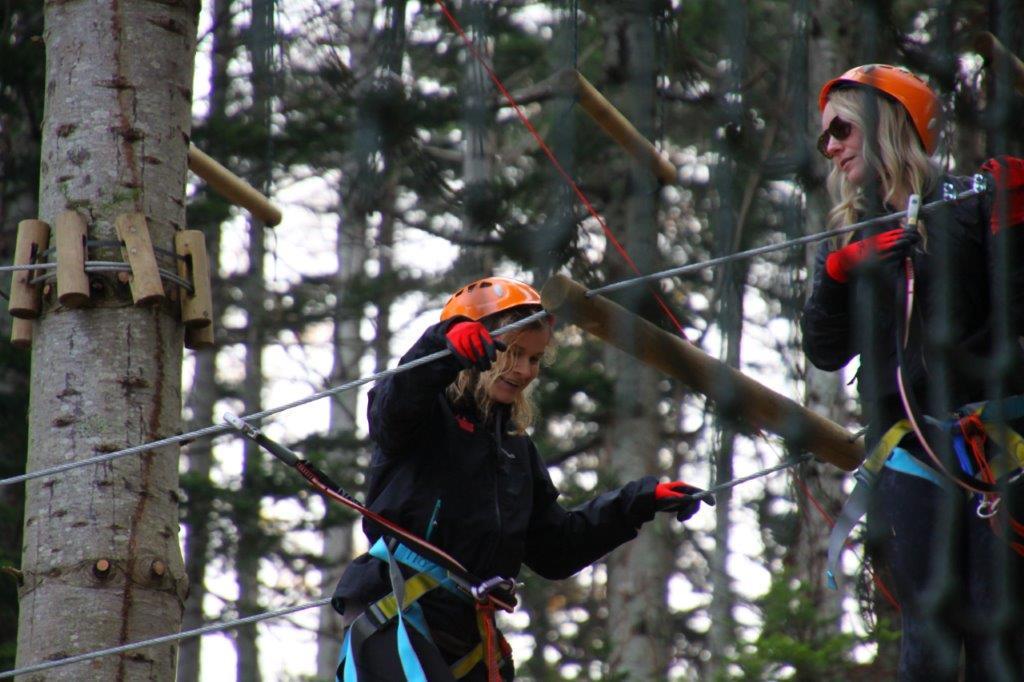 Quality and Quantity
Our NAC Adventure Park was built by Estonia craftsmen and opened on November 4, 2017. Produced by NAC and 3Park, there are a total of 8 courses suitable for kids over 115cm in height, and 2 courses for those that are 140cm and above.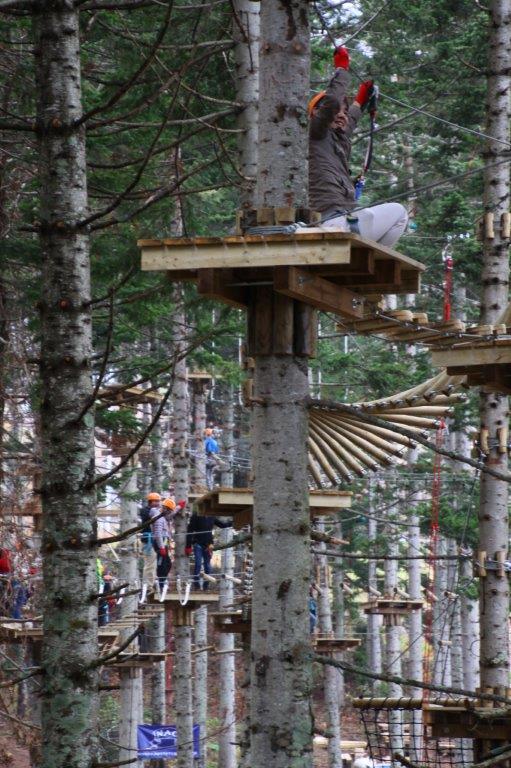 Safety CLICK!
Worried about safety? Fret not! We've got you on a leash. Literally. We attach you to a harness that'll follow you throughout the courses. The buckles are magnetised to the cables and you cannot detach yourself from both buckles while you're going from tree to tree. You will feel very safe and secured. Literally.
Have fun and EXPLORE NEW HEIGHTS with us!
Let's all swing away!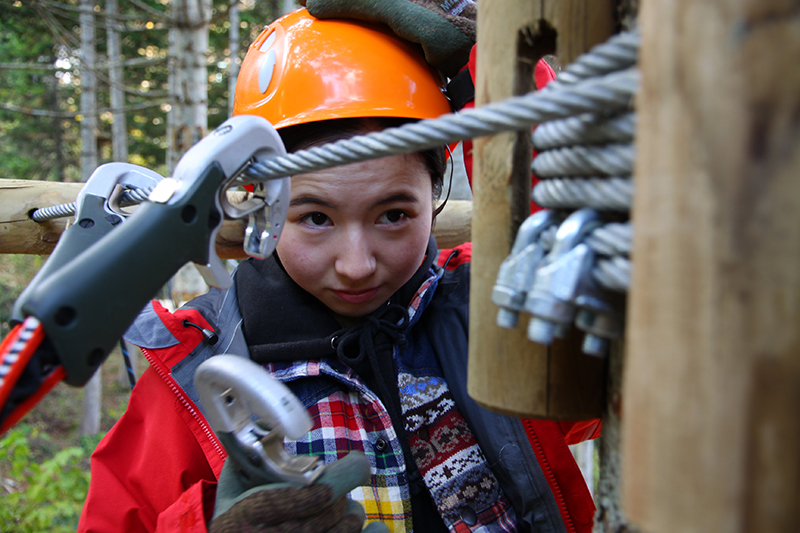 The courses
| Course | Level | Course length | number of elements |
| --- | --- | --- | --- |
| Chameleon1 | kids | 102m | 15 |
| Chameleon2 | kids | 143m | 16 |
| Yelllow1 | Beginner | 30.7m | 4 |
| Yelllow2 | Beginner | 36m | 4 |
| Green1 | Advanced | 116.2m | 13 |
| Green2 | Advanced | 125.1m | 12 |
| Blue1 | Skilled | 188.1m | 17 |
| Blue2 | Skilled | 154.6m | 16 |
| Red | Extream | 258.6m | 15 |
| Black | Extream | 141m | 15 |
Price
Winter Price
1 day pass
Adult (13 years & above): 6,000yen
Children 12 years old & below) : 5,000JPY (inclusive of taxes)
Private Tour
33,000JPY (6 people max) with free snowmobile service from Sun Sports Land to the Adventure Park
Summer Price
1 day pass
Adult (13 years & above): 5,700yen
Children 12 years old & below) : 4,600JPY
See this site for reservation.
NAC ADVENTURE PARK WEB SITE